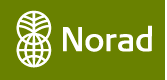 Capacity building in aquaculture in Morocco, Phase 2
Agriculture & Rural Development
---
Start Date
Budget NOK 11.60 millions
End Date
Budget NOK 11.60 millions
Project funded by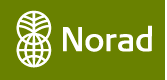 Morocco has access to a significant volume of maritime resources. In 2019 the kingdom's maritime fisheries sector had an output of close to 1.46m tonnes and was valued at nearly Dh11.7bn ($1.2bn), according to the Department of Maritime Fisheries (Département de la Pêche Maritime, DPM). Much of its development strategy has been based on the Halieutis Plan, which was launched in 2009 with the goal of improving performance, enhancing food security and maintaining the long-term sustainability of aquatic resources. The plan is set to run to 2020, but the authorities set out goals for a second phase, which will run from 2020 to 2030.
Marine aquaculture in Morocco holds a lot of promise. Although an increase in aquaculture output from 433 tonnes in 2013 to 900 tonnes in 2019 was recorded, which took the segment's value from Dh15.5m ($1.6m) to Dh30.5m ($3.2m), activity remains below its potential. According to the National Aquaculture Development Agency (Agence Nationale pour le Développement de l'Aquaculture ANDA), the country's natural aquaculture potential could be as high as 380,000 tones per year.
Expanding aquaculture's economic impact will likely depend on increasing product diversification and the geographic distribution of aquaculture farms. In recent years aquaculture activity has revolved to a large degree around four species: oysters, sea bass, seaweed and clams. According to figures from the DPM, oyster farming remains the most valuable segment, growing from around Dh4.2m ($438,000) to Dh17m ($1.8m) between 2013 and 2019. The second-most-valuable aquaculture product is sea bass, which saw its production and value increase slightly over the same period, from Dh11.4m ($1.2m) in 2013 to Dh12.7m ($1.3) in 2019. Meanwhile, seaweed and clam production, which has had a more recent start in Morocco's aquaculture sector, reached 273 tonnes and 23 tonnes in 2019, respectively.
To accelerate the development of the segment, the authorities established ANDA in 2011. The majority of aquaculture activities are centred around four locations: M'diq and Nador on the Mediterranean coast, as well as Oualidia and Dakhla on the Atlantic coast. The bay of Dakhla in particular accounted for Dh15m ($1.6m) of sector value and 398 tonnes of its volume in 2019.
A key aspect of the government's strategy will be to mobilise investment. In order to attract private investors, ANDA has designed five regional plans for aquaculture development across the kingdom, covering the areas of Dakhla-Oued Eddahab, Souss-Massa, Tangier-Tétouan-Al Hoceima, l'Oriental and Guelmim-Oued Noun. Plans for the remaining regions of the kingdom were under preparation as of 2019, and more than 250 investment projects for the establishment of aquaculture farms had already been selected. "The Finance Law of 2018 introduced incentives in order to attract more investment in aquaculture, which now benefits from tax exemptions and competitive Customs duties that should boost the sector," Majida Maârouf, director of ANDA, told OBG. The authorities are also supporting the development of human resources for the sector, having created a training course in maritime schools.
Aquaculture could increase the exploitation of Morocco's maritime resources in a more sustainable way. It could also expand economic opportunities at a local level. Of the aquaculture investment projects already approved for execution, over 100 of them are being developed by young entrepreneurs and another seven are managed by artisanal fishing cooperatives.

Project implemented by
Other projects that might interest you
Add New Project
Latest Projects
Add New Project
Latest Videos